8fun Bafang ebike mid drive 48V bafang bbs02 750W
| | |
| --- | --- |
| Rated voltage (DCV) | 48V |
| Rated power | 750W |
| Max torque | 100N.m |
| Pedal sensor | Speed |
| Net weight | 4.3KG |
| Operating temperature | -20~45ºC |
| Axle size | 68/73/100/120mm |
| Chain wheel | 44T/46T/48T/52T available |
| Gross weight | 6.4KG |
| No(RPM) | 126 |
| NT(RPM) | 118 |
| Efficiency | ≥80% |
| Shaft standard | JIS |
| Color | Black |
| Package size | 31*26*24cm |
Usually,a complete kit includes these parts: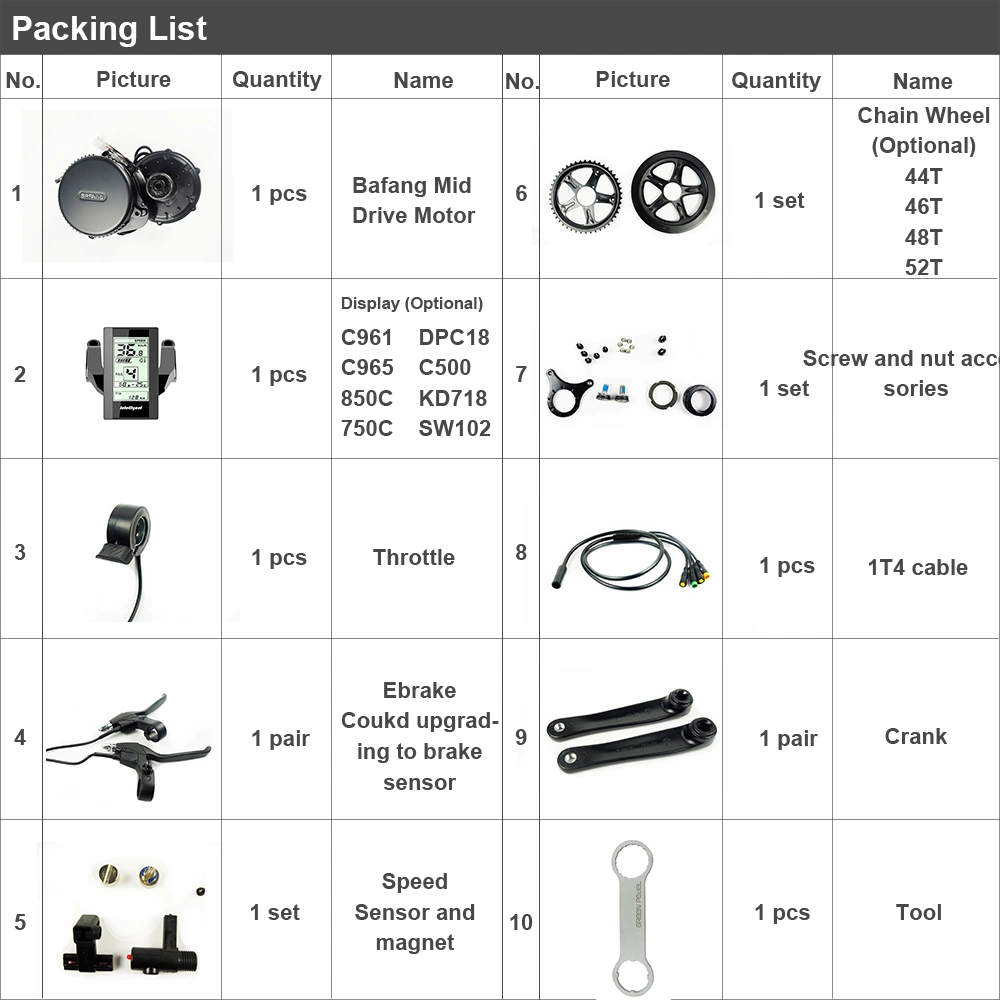 Why choose us?
Yes, as you know, in the market, there are a lot of suppliers who can supply Bafang mid motor kits.
But, we are confident that we are your right suppliers.

1. You can choose different kind of displays as you need.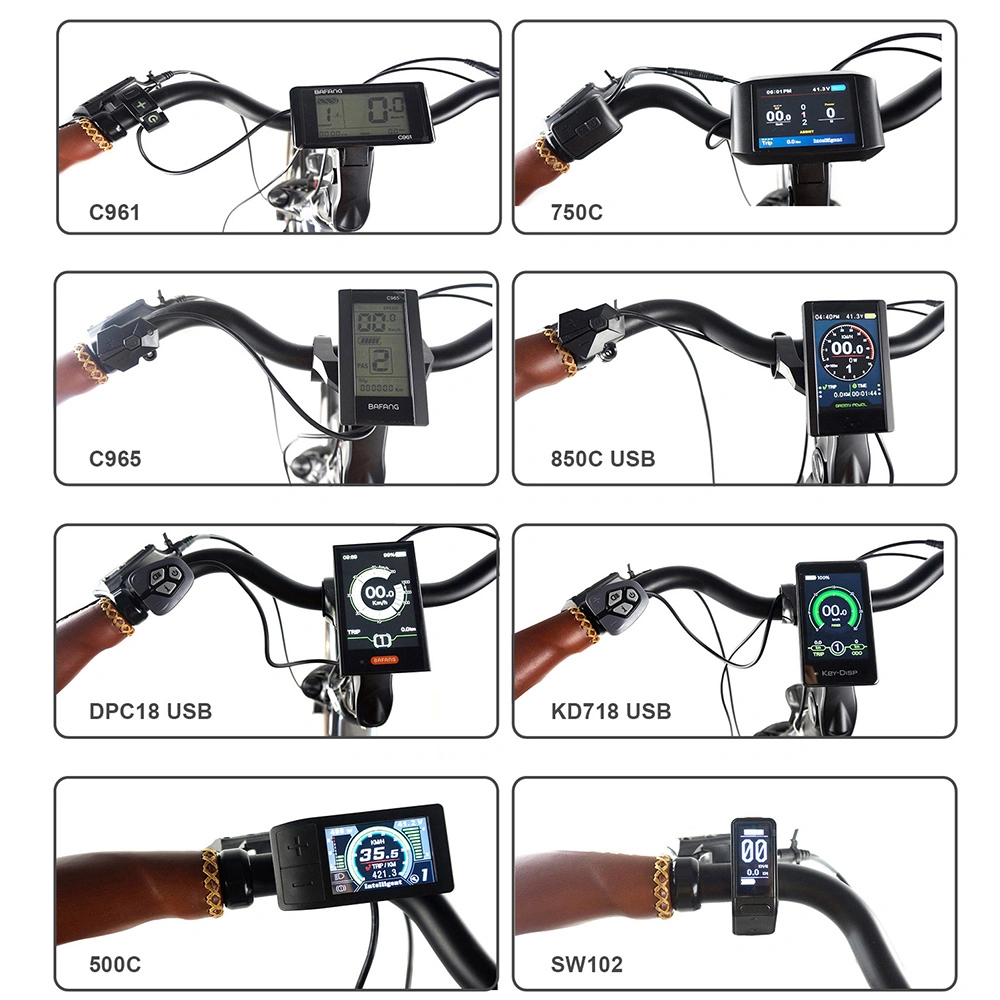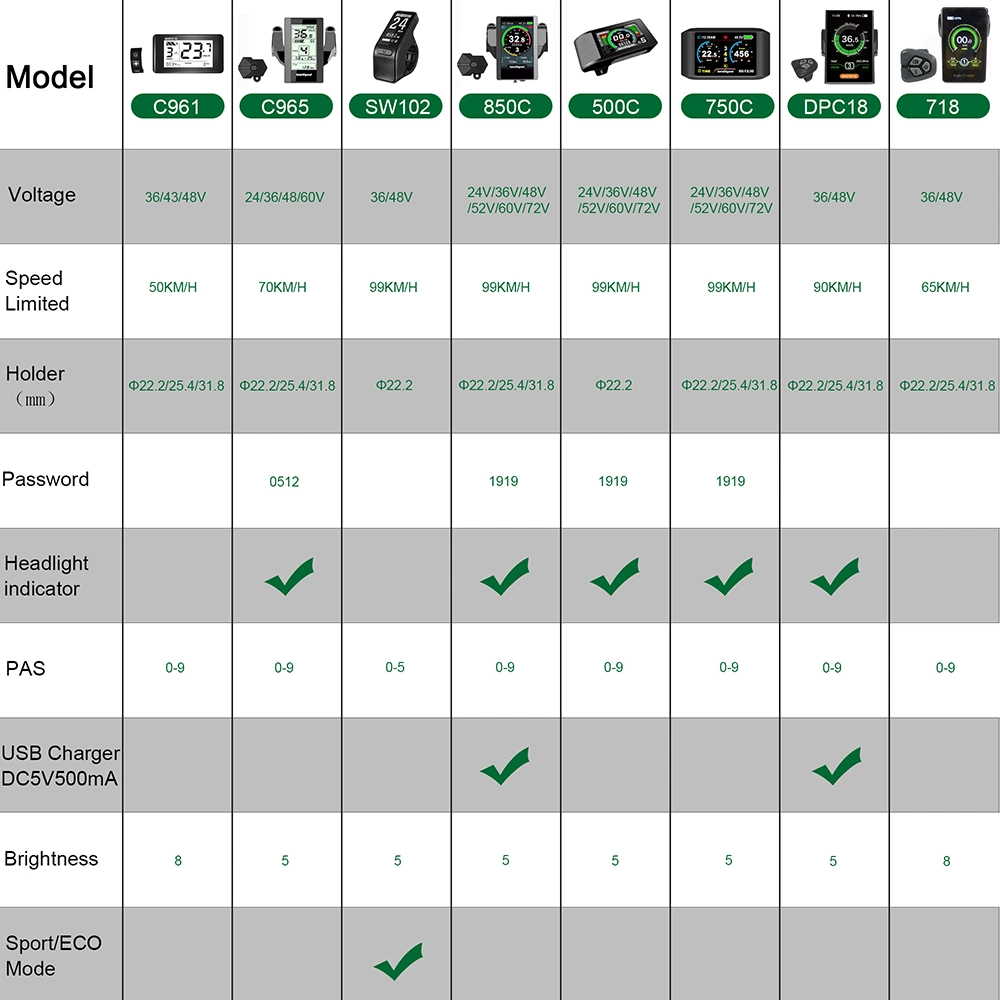 2. You can choose to add the LED light function or not.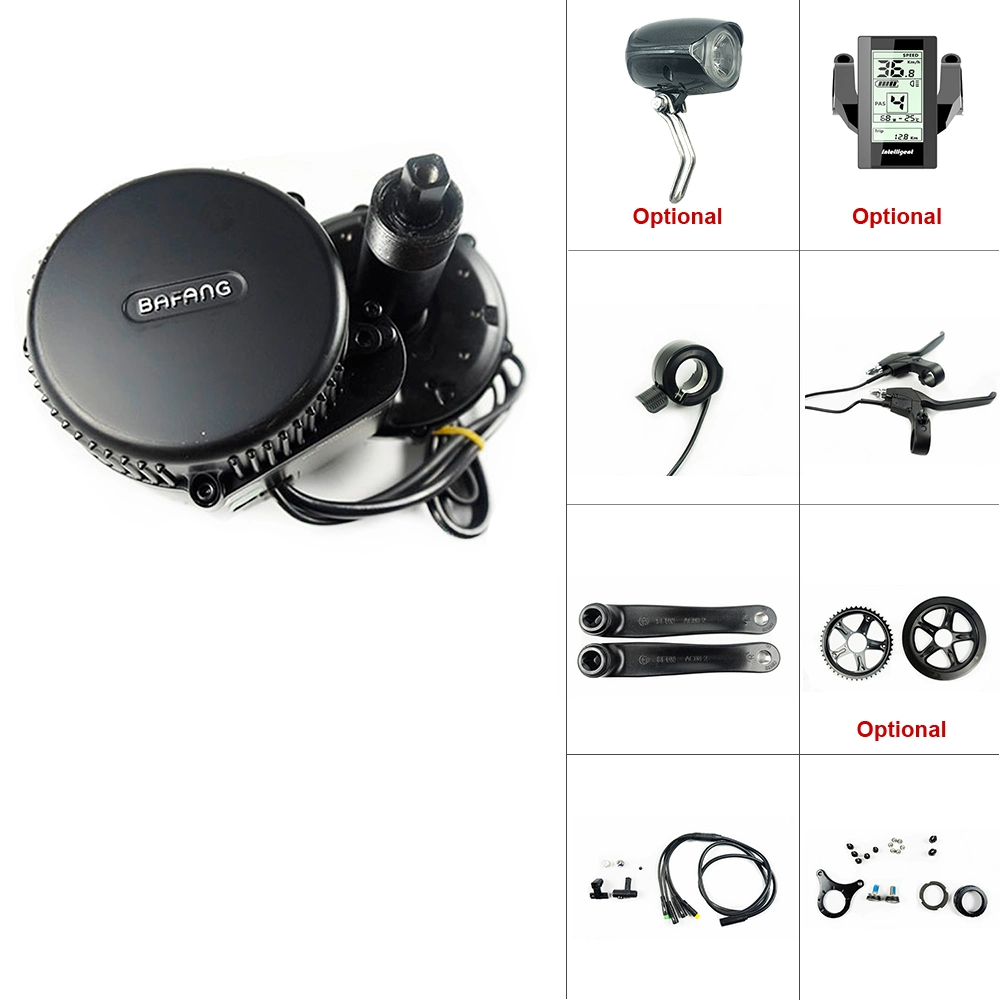 3. You can choose to buy the shift gear sensor to protect your ebike,especially the derailleur,the chain wheel.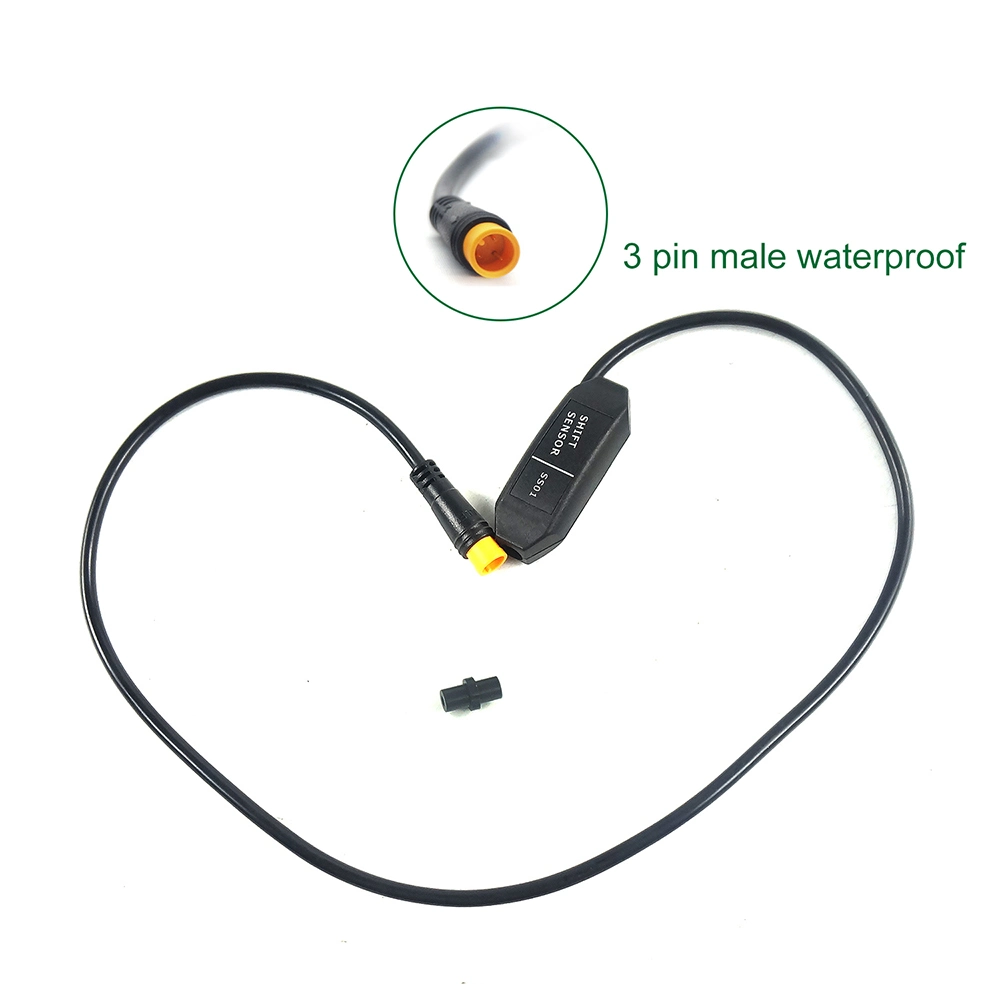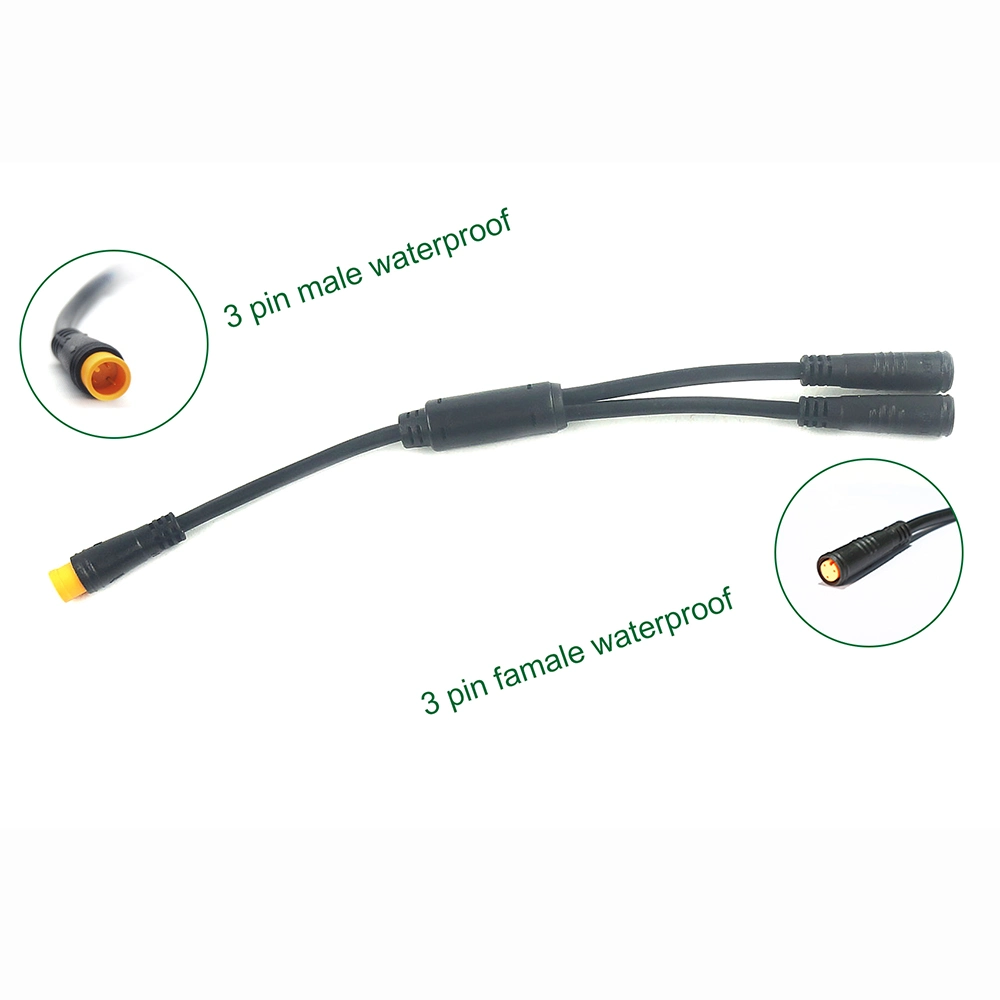 4. You can know how to connect the parts according to the photo: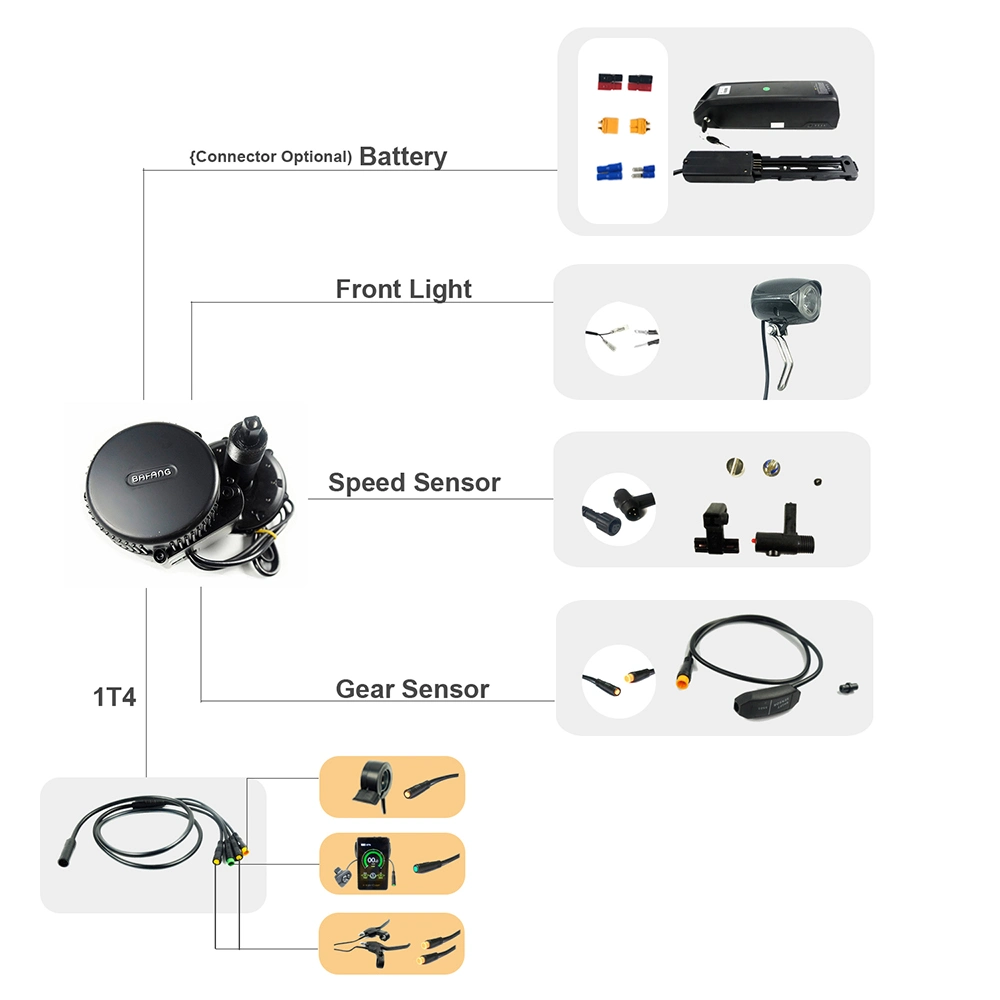 5. You can get customized tool from us. In the tool, it can come with your company LOGO. In this condition, you can let more and more customers remember your company.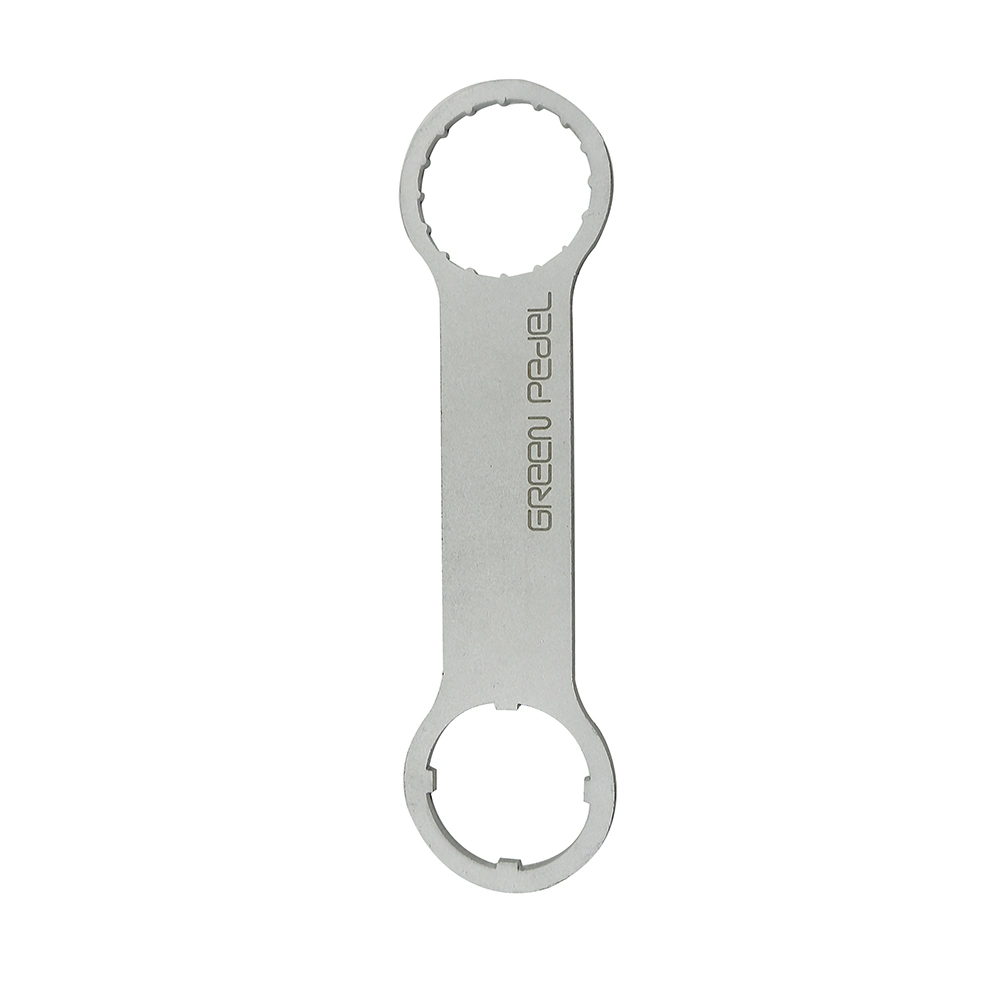 6. You can choose different chain wheels.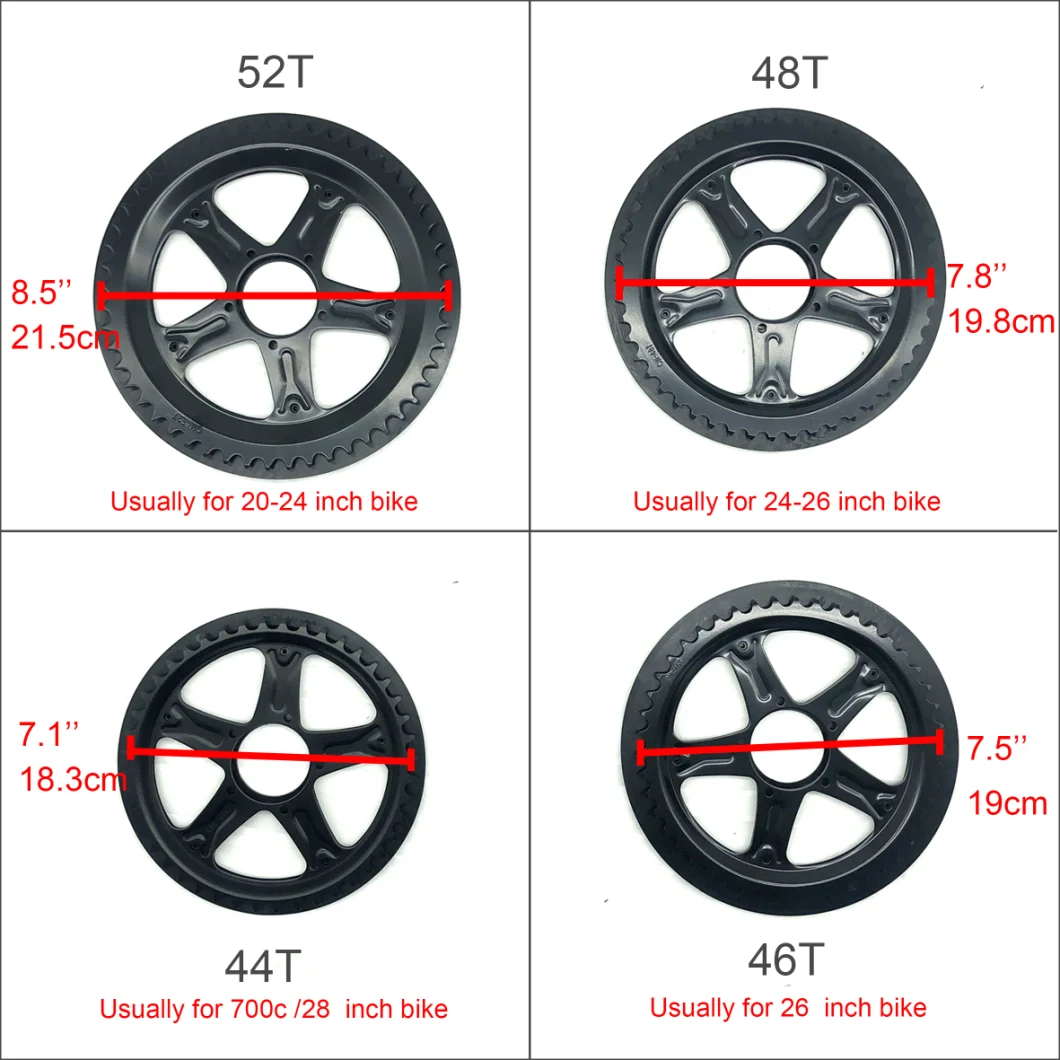 7. We can supply you different kinds of lithium battery,the capacity can be between 8.8Ah to 20Ah.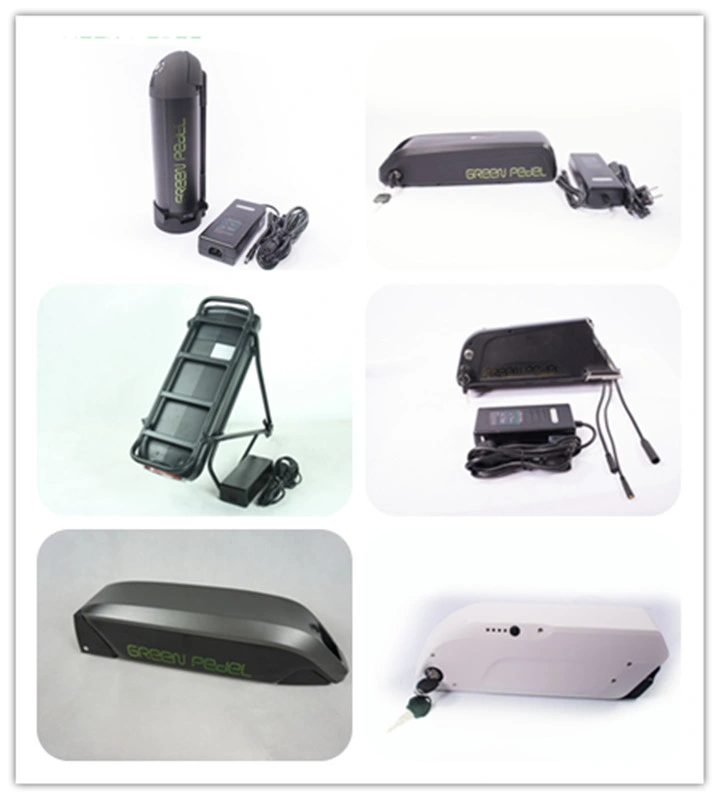 Advantage of the kits:
* CE approved products,popular in European marketsmax speed is 25-42KM/H
* DIY kits,usually,it is used in mountain bike.
* Lightweight
* Easy to be installed and removed (especially for the lithium battery,you can remove them,and charge them at your home.)
Package photo: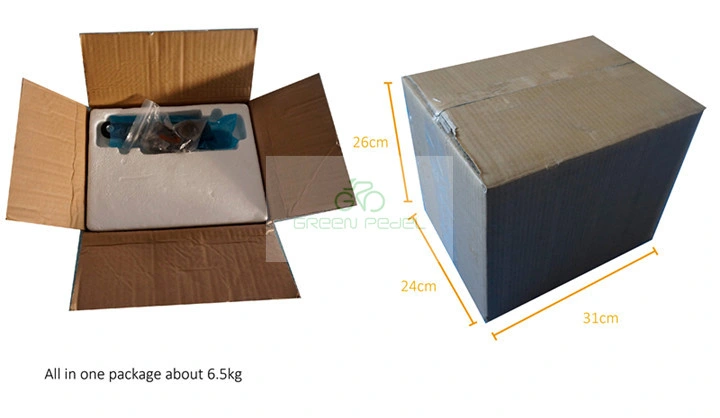 Why trust us?
Changzhou Green pedel Co.,Ltd is a professional and scientific enterprise that specialises in researching, producing and selling electric bicycles,electric scooters, K-Shaped cars, Shilly-cars and conversion kits. We ensure the quality of the first-class production equipment and the international standard operating procedures, as well as the professional operating staff. We always uphold the priciples of "quality first , integrity first, and reputation first. " In the past 7 years, our customers vary from government to industrial organizations, from distributors to retailers.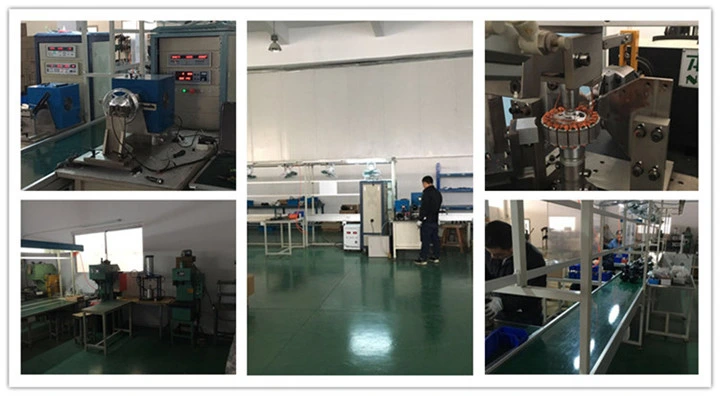 FAQ:
Q: What is the electric bike conversion kit?
A: The kit is designed to transform your standard bicycle(manual pedal power)to an electric-powered by a motor and battery pack.

Q: Will the conversion kit fit my bicycle?
A: The conversion was designed to fit 90% of the bicycles, and you can check your bicycle fork(the two metal pieces that attach the wheel to the bicycle) to be sure. You will need at least 100mm for front wheel and 135mm for rear wheel.

Q: If my bicycle meet your standard, how can I choose to install front wheel or rear wheel motor?
A: A front hub kit is normally much easier to install than a rear wheel kit since you don't have to worry about gearing or derailers. When riding, the rider can easily see the front wheel and respond quickly to problems such as wheel spinning.
Rear wheel drive has the advantage of better traction which is great for hills and inclines. And because the rear frame dropouts are normally stronger than the front fork dropouts, a rear wheel can handle more torque and increased power.

Q: How fast will it go?
A: The speed would be decided by the motor power, controller and battery spec. According to different countries rules, we provide 25km/h for EU and AU market, provide 30km/h for other market.

Q: How far can I go on one charge?
This varies depending on usage, your specification will affect the your battery performance and life. And mostly of the battery have a cycle life of more than 700charges.

Q: Do I have to pedal to assist the motor?
A: There are two kinds of modes available, throttle controller and pedal assist.
Throttle controller means you use a throttle to control power and speed. To get started, simply twist the throttle to accelerate and hold it to maintain speed.
Pedal assist means once you start pedaling, a torque sensor picks up your movement and power integrates seamlessly while you ride. Just pedal and go. Once you use the brakes or quit pedaling, the power is deactivated and you need to pedal again (lightly) to re-activate pedal assistance.

Q: How long does it take to recharge the battery?
A: usually it takes 4-6 hours.

Q. When should I recharge batteries?
A. The battery can be charged after every ride. We do recommend that every 20th charge that you run the battery flat and give it a full charge.

Q: How should I store my battery?
A: Store in cool dry place, you should fully charge your battery before storing it.

Q: How can I get the best battery performance and range?
A: Pedal while the motor is on, start the motor after the bike is moving, use the motor mainly to climb hills, and don't use the motor while you are going downhill.
What can we do for you?
1. Free consulting by phone or email to help you make the right decision and choice of products .
2. We have professionals who can suggest the right products for your needs.
3. Keep in good contact with our clients before and after sales.
5. We provide a two year guarantee for our motors, a one year guarantee for our lithium batteries and six months for our other products.
6. Follow-up contact to solicit opinions and ideas to help make improvements to our products.
7. OEM Manufacturing & customized service : Product, Package... Tell us your needs,then we can do some reasonable changes of the ebikes or the package for you.
How to find us?
Address: No.2188,Long city Road, Changzhou City, Jiangsu.
Contact: Jane Wang
Mobile phone: +86 18606211357 Fax:0086-519-89602292
Website: http://greenpedel.en.made-in-china.com